Donate Us
Sangeet Piyasi has now completed 31 years of its journey. During its course of working Sangeet Piyasi has received immense love, support and aid from different corners of the society. The mutual respect and love among the music loving people has always been the main motivating force behind every activity of Sangeet Piyasi.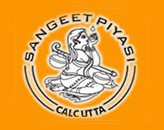 But in spite of this we have not been able to generate adequate funds to carry on with our mission and vision continuously in the near future. Our expenses have now increased many folds compared to our sources of donations, advertisements or income. The main reasons behind this increase in expense are mentioned below: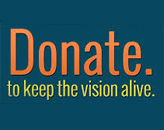 We have given scholarship to promising and young students from different fields of music. As of now many students have got this scholarship.

We present young and talented musicians in our concerts. Our concerts are always presented in front of full house audience.

We have felicitated maestros from the field of music as of now. We have also provided financial aid to ailing and aged artists and getting an opportunity to do so is an honor for us. We have piloted several independent projects and also have worked in collaboration with other organizations for the promotion and upliftment of Indian Classical Music.

We are confident and highly motivated towards the cause of music. The blessings of our teachers and elders are with us and we firmly believe that we will be able to continue our journey in the future but, this is not possible without your support and help.

We know that there are still many people in this society who would come forward to support our cause. Those who want to support and help us in our mission can do so by sponsoring our events and activities, by making donations or by advertising etc.

We appeal all music lovers to come forward to support us with whatever resource they can. This will inspire us and will help us to carry on with our work.
Please contact our Whatsapp No. 9903939493 for further details.

Our Bank details :
TOLLYGUNGE SANGEET PIYASI
AXIS BANK
A/C No. : 918010067864833789
IFSC : UTIB00015652